You are here:
Sell Your Backyard
Sell Your Backyard
There are many reasons people decide to sell their backyard:
- The kids have grown up and it is no longer needed
- The backyard is a nuisance and is too hard to maintain
- Want some cash to pay off debts
- Want to free up some cash to do certain things but don't have the cash to do it (Go on a holiday, Buy a new car, renovate up their home, help out the kids etc)
- Want to free up some cash just so they can do what they like when they like
Selling your backyard can be a great way of getting cash. We do all the work for you, pay for everything and take all the risks associated.
Here is how it works:
We come out to your property
We assess your backyard to see whether it is possible to subdivide
If it is, we will then do all the research and contact the relevant authorities to confirm what we can do with your backyard.
After finding out what we believe we can do, we then will work out the subdivided value of your property. We then subtract all the costs, time needed and risks associated with subdividing your backyard.
We will then make you an offer to buy your backyard for the subdivided backyard minus all the costs etc.
If you are happy with the offer we have made for your backyard, we then proceed to start the process of subdividing your backyard.
Once the subdivision is complete, we then pay you the amount we have both agreed on.
Please Note: If for some reason we are unable to subdivide your backyard (objections, council etc), any costs that have been incurred will be our responsibility and you will not or never have to contribute any money at anytime for the subdivision whatsoever.
If you are interested in selling your backyard, please call us on 1300 00 2734 for a FREE no obligation consultation today!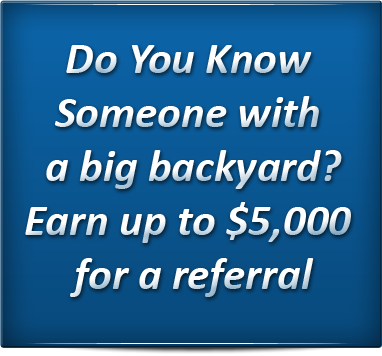 Please have a backyards consultant Contact me for a
FREE Consultation